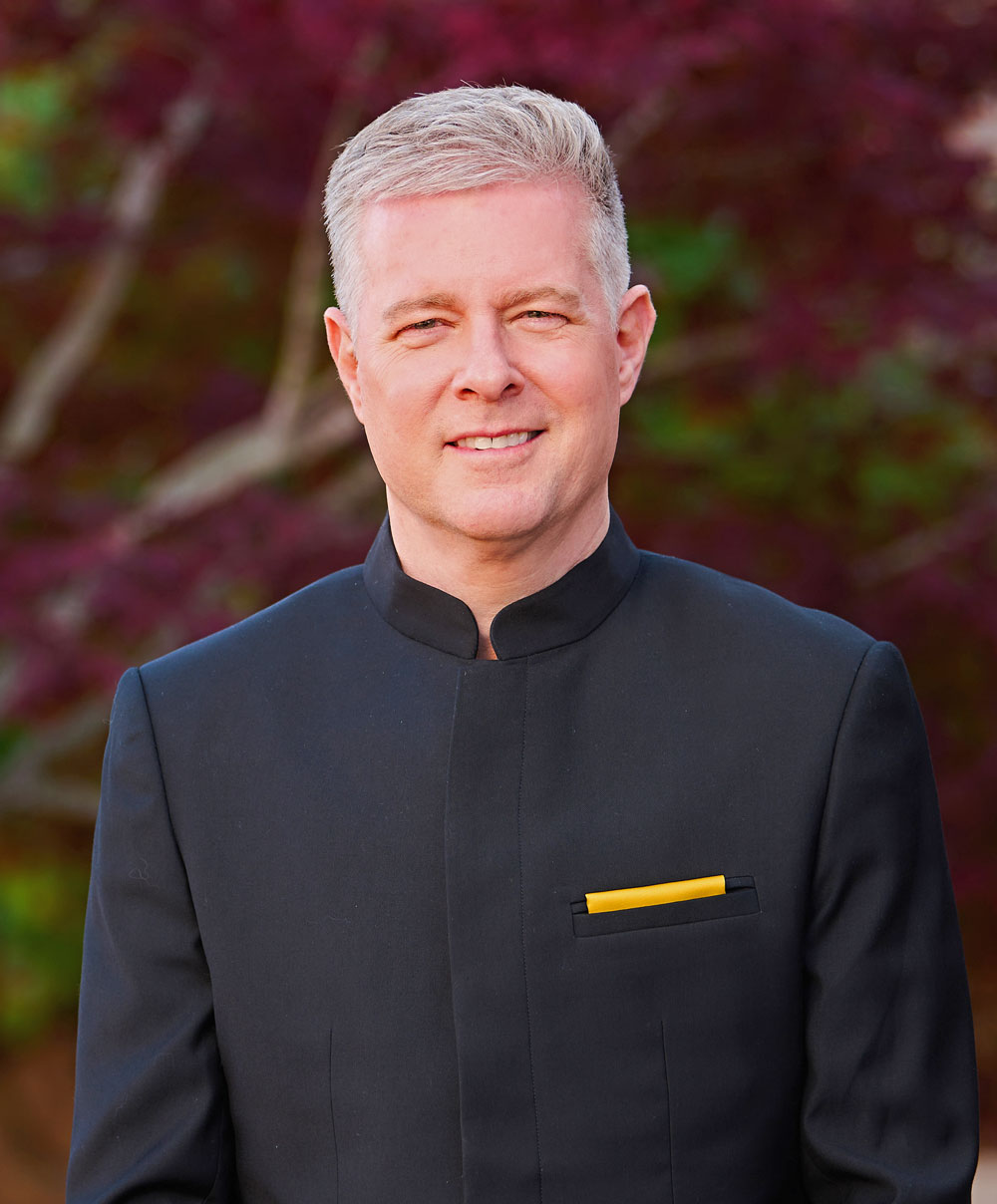 David Kehler currently serves as Music Director and Conductor of the Atlanta Wind Symphony, a position he has held since 2017. During his short tenure, the AWS has increased its profile by creating collaborations with high school musicians and ensembles, accompanying professional soloists, and creating the first-ever AWS High School Concerto Competition. In addition, the Atlanta Wind Symphony is enjoying an increased and robust membership, which include music educators, professional musicians, and an unlimited diversity of business professionals, teachers, lawyers, pilots, researchers, engineers, and community leaders. This year marks the 40th Anniversary of the Atlanta Wind Symphony and is proud to have been selected as a featured ensemble at the 2020 Georgia Music Educators Association Conference, in Athens, Georgia. Since 2009, David Kehler also serves as Director of Bands and Professor of Music at Kennesaw State University where he is Music Director and Conductor of the KSU Wind Ensemble. In addition, Dr. Kehler teaches courses in instrumental conducting, symphonic repertoire, and 20th century music. Along with his university responsibilities, professor Kehler currently serves as President-Elect for the College Band Directors National Association-Southern Division. An advocate of new music, Professor Kehler has helped commission nearly two-dozen leading composers to write new compositions for wind ensemble, and in 2016, released its first professional recording under the Centaur label featuring the music of Chen Yi. Other leading composers including Steven Bryant, Paul Dooley, Karel Husa, David Lang, David Maslanka, Scott McAllister, Joel Puckett, and Joseph Schwantner continue to praise the Ensemble for recent performances of their works. The KSU Wind Ensemble also continues performing beyond the KSU campus and have been featured at the College Band Directors National Conference-Southern Division in 2012 and 2016, and in 2017, was the featured at the Georgia Music Educators Association Conference in Athens, Georgia. Additionally, in 2013, the KSU Wind Ensemble won the American Prize for best university wind ensemble/concert band recording in the United States.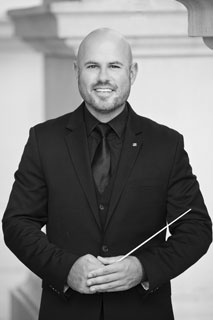 Director of Bands at Milton High School in Milton, Georgia. Prior to his appointment at Milton, he spent five years as the inaugural band director at Woodland High School in Henry County and previously taught for three years at Jonesboro High School in Clayton County. Originally from Alliance, Ohio, he holds a Bachelor in Music Education from Bowling Green State University, and both Master's and Education Specialist's degrees from The University of Georgia.
Ensembles under his direction have consistently received superior ratings at GMEA concert and marching band events and the Milton Band has been awarded the Georgia Music Educators Association Exemplary Performance Award and the National Band Association's Blue Ribbon Program of Excellence. In recent years, groups he has led have received invitations to perform at the University of Alabama Honor Band Festival, The University of South Carolina Band Clinic, The University of Georgia's January Music Festival, Georgia State University's "Bands of Distinction" Honor Clinic, the Georgia Music Educators Association In-Service Conference in Savannah, the Kennesaw State University Band Invitational and the Music for All Southeastern Concert Band Regional at Georgia State University. In recent years, the Milton Wind Ensemble has been named a Commended and State-Level Winner in the Foundation for Music Education's Mark of Excellence National Wind Band Honors. Mr. Shumick is an eight-time recipient of the National Band Association's Citation of Excellence, and, as the conductor, was the recipient of the Shuler Hensley award for "Best Pit Orchestra" at the Georgia High School Musical Theater Awards.
In addition to frequently serving as an adjudicator and clinician for marching and concert band events in the Atlanta area, he has served as a staff member for the Georgia Ambassadors of Music European tours, and is a member of the Georgia chapter of Phi Beta Mu Bandmasters' Fraternity. In addition to his duties at Milton, Mr. Shumick also holds the position of Associate Conductor for the Atlanta Wind Symphony.
Tyler Ehrlich is the Associate Director of Bands at Centennial High School, where he is involved in instruction and administration of the concert bands, marching band, chamber ensembles, and music technology. In addition to his responsibilities at Centennial, Mr. Ehrlich also serves as Associate Conductor of the Atlanta Wind Symphony.
Prior to joining the faculty at Centennial, Ehrlich completed his Master of Music Degree in Conducting from The University of Georgia. Additionally, he holds a Bachelor of Arts Degree summa cum laude from Cornell University, where his studies concentrated in music and computer science. While at Cornell, Ehrlich served as the teaching assistant for the Cornell Wind Ensembles, and directed pit orchestras for Ithaca's largest student musical theater organization, The Melodramatics Theatre Company.
Funded by research grants from the Consortium of College and University Media Centers and UGA's Ideas for Creative Exploration Lab, Mr. Ehrlich has worked with Dr. Cynthia Johnston Turner to bring their ideas involving conducting technology to fruition. They have presented their research at several of the largest band conferences in the world: The College Band Directors National Association National Conference, The World Association of Symphonic Bands and Ensembles International Conference, and The Midwest Band and Orchestra Clinic. Work that he has completed has been published in a variety of sources, including The Verge and USA Today. A happy resident of Atlanta, Ehrlich enjoys working with new technology, playing piano, being outdoors, scuba diving, and sailing.